Microwave Cooking for One by Marie T Smith
Shopping for Microwave Utensils and Other Kitchen Essentials
Duncan Industries
Duncan Industries has developed the first mitt designed specifically for microwave use. Kitchen Grips Microwave/Stovetop Mitt eliminates all fears of removing hot foods from your microwave oven. The revolutionary material is heat resistant to 500°, has a non-slip grip, water repellant and stain resistant. This mitt adds a level of safety, comfort, control and confidence never before offered in conventional oven mitts. If you spill anything on them, just rinse under the tap or put into the dishwasher.
Duncan Industries has been an innovator specializing in rapid change to spearhead new product trends and cutting-edge technologies. Duncan's products remain innovative, thanks to their on-site design and engineering teams. All manufacturing on their line of Oven Mitts and Hot Pads is done in the U.S.A. Duncan Industries is a company with a flair for technology and world-class facilities.
Duncan's Professional Food Service Hand Safety Grips feature these unique and innovative properties:
Saves Money — Less frequent replacements necessary
Water Repellant — Repels water, steam, liquid and moisture
Safety Grip — the unique FLXaPrene textured fabric provides a safer grip
Sanitary — the unique material stops bacteria growth, and prevents stains that cause bacteria buildup on the glove
Dishwasher Safe — Top shelf dishwasher safe and three stage chemical dishwasher resistant
Stain Resistant — Sauces and condiment stains rinse right off
Control — Enhances your grip assuring a safer cooking environment
Slender Design — Lays flat using less precious storage space
Saves Time — No waiting to dry, works great even when wet
Heat-resistant — Helps you safely remove hot food from the oven to the table to 500° F/260° C
Sub-Zero Safe — Great for handling frozen freezer foods, even dry ice -134° F/-92° C
Protection — Resists penetration of liquids through to your hands
Finest Quality — The best materials guarantee the ultimate in performance
Made in U.S.A.
Now you can own and use these favorite oven mitts of professional chefs in your own home!
2-Piece Short Handle Holder
2-Piece Long Handle Pan Holder
Double Stitch Inverted BBQ Mitt
2-Piece Chef's Extra Length Mitt
Euro Design 2-Piece Chef's Extra Length Mitt
Original Design Chef's Mitt
Original Design Chef's Extra Length Mitt
Original Design Petite Chef's Mitt
Euro Design Petite Chef's Mitt
Euro Design Chef's Mitt
Euro Design Chef's Extra Length Mitt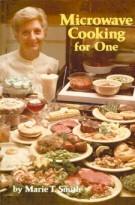 It is a very good cookbook and I have yet to find a recipe that didn't turn out as it was supposed to.—Norm Peterson, Arizona
My hubby keeps looking in the cookbook, and asks "when will you cook this recipe?"—Lori Hamby, Florida
Please note: There are several thousand external links throughout the pages of this site. To make navigating simpler for you, we have set up the links so that when you click on the first one, a new browser window will open. When you click on another link, the link will appear in the same window replacing the information of the first link (except eBay auctions, which open a new window with each item clicked on). This way, as you navigate through this site, you will not have to constantly keep closing browser windows. All links to other pages within this site will open in the current window. If a window does not open when you click on a link, check to see if you are running a pop-up blocker, which you may need to turn off in order for the new browser windows to open.
Except when you order Microwave Cooking for One by mail, we do not actually sell items directly from this site. Instead, we have done all the work to find the microwave information you are looking for on the Internet, and consolidated it here at this site. When you click on a link for a product, you will be taken to the site that actually offers the product for sale. In some instances, we earn a small commission from the site you visit. This is how we are compensated for the work we have done to bring the information to you. Thank you for supporting this site by making your purchases via the links you click here.
Copyright © 1986, 2000-2012 Marie T. Smith and Tracy V. Grant, All Rights Reserved

[Home Page] [Site Directory] [Microwaving Tips] [Contents & Recipes] [About the Author] [More Recipes] [Shopping for Utensils] [Dinnerware] [Glassware] [Pantry] [Goodie Basket] [Order Online] [Order by Mail] [Links]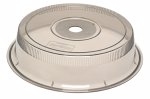 Nordic Ware Microwave Plate Cover — Concentrates heat around food and protects microwave oven against splattering!

This Page Last Modified On 06/16/12