Microwave Cooking for One by Marie T Smith
The Goodie Basket
Julia Junkin
Julia Junkin is a Napa Valley artist, recognized throughout the country for her hand painted ceramics, glasses and linens. Her palette of yellow, red, blue and olive is inspired by the hues of Tuscany, while her loose, expressive strokes capture the pleasures of everyday life.
Julia says, "I am often asked where my ideas come from. For me, my passion is capturing the magic of a moment ... it's about the little things; like opening a pretty green box tied with a bow, sitting at a table with friends eating yummy food and drinking wine, or seeing a shooting star. These moments inspire me to create art that we can use in our everyday lives. My wish is that my ceramics will add a touch of beauty and humor to your life and inspire your heart to smile.
Julia combines beauty and function to set an artful mood with her line of hand-painted ceramics. Her most popular lines include Olives (reminiscent of Tuscany) and a whimsical red wine story. All of her lines include serving pieces, bowls, cocktail plates, trivets, wine and cheese platters.
Julia attended the Cornish School of Arts in Seattle and Academic des Beaux Art in Aix-in-Provence. She lived in Seattle and Chicago before establishing her studio in Napa Valley.

Dinnerware Patterns Designed by Julia Junkin

Look for Julia Junkin at eBay Auctions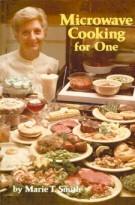 It is a very good cookbook and I have yet to find a recipe that didn't turn out as it was supposed to.—Norm Peterson, Arizona
My hubby keeps looking in the cookbook, and asks "when will you cook this recipe?"—Lori Hamby, Florida
Please note: There are several thousand external links throughout the pages of this site. To make navigating simpler for you, we have set up the links so that when you click on the first one, a new browser window will open. When you click on another link, the link will appear in the same window replacing the information of the first link (except eBay auctions, which open a new window with each item clicked on). This way, as you navigate through this site, you will not have to constantly keep closing browser windows. All links to other pages within this site will open in the current window. If a window does not open when you click on a link, check to see if you are running a pop-up blocker, which you may need to turn off in order for the new browser windows to open.
Except when you order Microwave Cooking for One by mail, we do not actually sell items directly from this site. Instead, we have done all the work to find the microwave information you are looking for on the Internet, and consolidated it here at this site. When you click on a link for a product, you will be taken to the site that actually offers the product for sale. In some instances, we earn a small commission from the site you visit. This is how we are compensated for the work we have done to bring the information to you. Thank you for supporting this site by making your purchases via the links you click here.
Copyright © 1986, 2000-2012 Marie T. Smith and Tracy V. Grant, All Rights Reserved

[Home Page] [Site Directory] [Microwaving Tips] [Contents & Recipes] [About the Author] [More Recipes] [Shopping for Utensils] [Dinnerware] [Glassware] [Pantry] [Goodie Basket] [Order Online] [Order by Mail] [Links]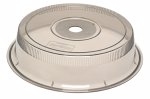 Nordic Ware Microwave Plate Cover — Concentrates heat around food and protects microwave oven against splattering!

This Page Last Modified On 06/16/12