Microwave Cooking for One by Marie T Smith
Shopping for Microwave Utensils and Other Kitchen Essentials
Pasta Essentials
If pasta has become a popular mainstay at your dinner table, why not serve it in style with one of these beautiful pasta bowl sets? They're also great for serving soups or salads! And of course, they're safe for the microwave!
Caleca Pasta Sets
Each piece of Caleca is manufactured in Italy from a unique red clay found only in the region of the original Caleca factory, the pieces are then hand-painted, and "autographed" on the bottom by its decorator, after which is applied the registered Caleca trademark, authenticating to the originality and high quality of the product. Each set includes Set includes one 11-inch serving bowl and four 8¾-inch individual serving plates. For additional sets and pieces in these Caleca collections, visit the Caleca section of this site.
| | |
| --- | --- |
| | Fasta Pasta The Microwave Cooker — No waiting for a big pot of water to boil. Cook pasta to al dente perfection in the microwave! Saves time, energy and water. Use with spaghetti, fettuccini, macaroni, lasagna noodles, rotini and more. Will not boil over. Cooks evenly without sticking. Great for dormitory, motor home, boat or cabin. Dishwasher safe. FDA approved microwaveable material. Made in the USA. |
Make Your Own Pasta!
| | |
| --- | --- |
| | Atlas Pasta Machine — Make pasta at home the traditional Italian way with this Atlas stainless steel pasta machine, which features narrow and wide cutters that make 4 types of pasta — flat dough sheet, fettuccine, spaghetti and tagliolini. Made of heavy duty, chrome-plated steel, the pasta machine's rollers are nickel-plated to resist corrosion and all the gears are made of case-hardened tempered steel for long life. It also features a hand-crank and clamp with ABS plastic handles, and a detailed instruction book with color photos and recipes. Additional attachments — including a motor-driven unit — are available separately for a wide variety of noodle styles. The Atlas pasta machine measures 8 by 8 by 6 inches. Wipe clean. |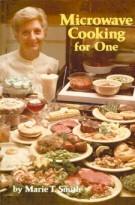 It is a very good cookbook and I have yet to find a recipe that didn't turn out as it was supposed to.—Norm Peterson, Arizona
My hubby keeps looking in the cookbook, and asks "when will you cook this recipe?"—Lori Hamby, Florida
Please note: There are several thousand external links throughout the pages of this site. To make navigating simpler for you, we have set up the links so that when you click on the first one, a new browser window will open. When you click on another link, the link will appear in the same window replacing the information of the first link (except eBay auctions, which open a new window with each item clicked on). This way, as you navigate through this site, you will not have to constantly keep closing browser windows. All links to other pages within this site will open in the current window. If a window does not open when you click on a link, check to see if you are running a pop-up blocker, which you may need to turn off in order for the new browser windows to open.
Except when you order Microwave Cooking for One by mail, we do not actually sell items directly from this site. Instead, we have done all the work to find the microwave information you are looking for on the Internet, and consolidated it here at this site. When you click on a link for a product, you will be taken to the site that actually offers the product for sale. In some instances, we earn a small commission from the site you visit. This is how we are compensated for the work we have done to bring the information to you. Thank you for supporting this site by making your purchases via the links you click here.
Copyright © 1986, 2000-2012 Marie T. Smith and Tracy V. Grant, All Rights Reserved

[Home Page] [Site Directory] [Microwaving Tips] [Contents & Recipes] [About the Author] [More Recipes] [Shopping for Utensils] [Dinnerware] [Glassware] [Pantry] [Goodie Basket] [Order Online] [Order by Mail] [Links]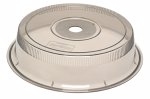 Nordic Ware Microwave Plate Cover — Concentrates heat around food and protects microwave oven against splattering!

This Page Last Modified On 06/16/12