Microwave Cooking for One by Marie T Smith
Mom's Favorite Book
Mom read extensively. Long before the BBC's production of Pride and Prejudice brought Jane Austen's romantic tale to the small screen on A&E and wide popularity among people of all ages, my mother read it over, and over, and over again. I have vivid memories from my childhood of seeing her curled up on the couch with her volume of The Complete Novels of Jane Austen. While she enjoyed the other novels, her favorite was always Pride and Prejudice.
It was not the romance of the story that attracted Mom so much as Jane Austen's timeless ability to capture the idiosyncrasies of human nature. The only other author she believed did this so well was William Shakespeare, whom she also read extensively. The people in Jane Austen's novels behave as people actually behaved then, but also as they behave now. Human nature hasn't changed in over 200 years.
Mom was in all sense of the word, a "lady." Jane Austen's books appealed to her because the heroines in the stories conducted themselves in a manner above reproach and as any lady with self-respect would behave. Mom believed in and followed a personal code of ethics that she never wavered from, and Jane Austen's books served to reinforce those values. It doesn't matter what anybody else does or tries to do to you, or what other's might entice you to do — you always follow your own heart and conduct yourself in a manner befitting a lady.
In October 1980 ExxonMobil Masterpiece Theatre began airing a five-part dramatization of Pride and Prejudice on PBS. Mom and I anxiously sat together on the sofa every Sunday evening to watch the story come alive on the screen. About a year ago, I was channel surfing and happened across one of the episodes from that series. Of all things, it was the scene from that production I remembered most vividly for all these years because it was the scene my mother had criticized.
At the point in the book where Elizabeth Bennet received a letter from her sister Jane detailing the news about their sister Lydia's ruin, Elizabeth is reading the letter when Mr. Darcy happens to pay her a call. However, in the PBS version, Elizabeth reads the letter, and then goes running to Pemberley in search of Mr. Darcy. Mom said that Elizabeth Bennet would never have behaved in such a manner. She would never have gone to Mr. Darcy and told him of her family's misfortune nor have asked for his assistance.
Needless to say, when the BBC's version appeared, I watched it most carefully to see if it remained true to the book. It certainly did, and every time I watch it I can only think of how much my mother would have enjoyed this version of her favorite book.
Mom's volume of The Complete Novels of Jane Austen is now mine, and I too often find happy escape by rereading the novels, most particularly Pride and Prejudice. I enjoy looking for the peculiarities of human nature so vividly portrayed in Jane Austen's writing, and often compare the characters to people I know.
Novels by Jane Austen
from Everyman's Library
Each volume is printed on acid-free, cream-wove paper with full-cloth sewn bindings, gold stamping, and silk ribbon markers.
Jane Austen On the Screen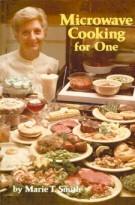 It is a very good cookbook and I have yet to find a recipe that didn't turn out as it was supposed to.—Norm Peterson, Arizona
My hubby keeps looking in the cookbook, and asks "when will you cook this recipe?"—Lori Hamby, Florida
Please note: There are several thousand external links throughout the pages of this site. To make navigating simpler for you, we have set up the links so that when you click on the first one, a new browser window will open. When you click on another link, the link will appear in the same window replacing the information of the first link (except eBay auctions, which open a new window with each item clicked on). This way, as you navigate through this site, you will not have to constantly keep closing browser windows. All links to other pages within this site will open in the current window. If a window does not open when you click on a link, check to see if you are running a pop-up blocker, which you may need to turn off in order for the new browser windows to open.
Except when you order Microwave Cooking for One by mail, we do not actually sell items directly from this site. Instead, we have done all the work to find the microwave information you are looking for on the Internet, and consolidated it here at this site. When you click on a link for a product, you will be taken to the site that actually offers the product for sale. In some instances, we earn a small commission from the site you visit. This is how we are compensated for the work we have done to bring the information to you. Thank you for supporting this site by making your purchases via the links you click here.
Copyright © 1986, 2000-2012 Marie T. Smith and Tracy V. Grant, All Rights Reserved

[Home Page] [Site Directory] [Microwaving Tips] [Contents & Recipes] [About the Author] [More Recipes] [Shopping for Utensils] [Dinnerware] [Glassware] [Pantry] [Goodie Basket] [Order Online] [Order by Mail] [Links]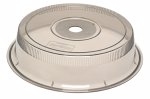 Nordic Ware Microwave Plate Cover — Concentrates heat around food and protects microwave oven against splattering!

This Page Last Modified On 06/16/12