Microwave Cooking for One by Marie T Smith
Shopping for Microwave Utensils and Other Kitchen Essentials
Visions Cookware by Corning
Visions was introduced in 1982 as the first cookware that let consumers keep a watchful eye on their dinner. Known for its durability and versatility, the Visions brand enjoys high consumer recognition, especially in international markets such as Asia and Latin America, where water-based cooking makes see-through Visions a consumer favorite. Some of the benefits of using Visions Cookware:
Improved Cooking: Easily monitor cooking to avoid overcooking or evaporating water.

Reduced Time: Partially cook dishes in the microwave before finishing in the stove or oven.

Reduce the number of pots used: Sauté ingredients in a Visions pot (versus a fry pan) before adding other ingredients, broth, sauce.

Convenience: Refrigerate leftovers in the same dish they were cooked in, and re-heat in the microwave without transferring to a separate dish.
Visions cookware is ovenproof glass, which is relatively easy to clean and a good heat conductor. Extremely versatile, it can go from freezer to stovetop to oven to your table! And naturally, it's great for the microwave too.

Look for Visions Cookware at eBay Auctions
If the item you are looking for is not listed, then bookmark this page and check back each week!
When it comes to finding Visions Cookware that is difficult to find in stores near you, one of your best resources for acquiring the items you want is eBay, where there are a lot of wonderful finds still in the original boxes. We all receive those odd items as gifts that we have no need for and never use. Yet, one person's junk could be exactly the treasure you want.
If you are having difficulty finding your favorite Visions Cookware item, try posting what you are looking for at eBay Want-It-Now and tell millions of sellers what you want.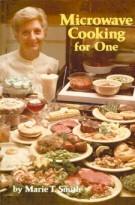 It is a very good cookbook and I have yet to find a recipe that didn't turn out as it was supposed to.—Norm Peterson, Arizona
My hubby keeps looking in the cookbook, and asks "when will you cook this recipe?"—Lori Hamby, Florida
Please note: There are several thousand external links throughout the pages of this site. To make navigating simpler for you, we have set up the links so that when you click on the first one, a new browser window will open. When you click on another link, the link will appear in the same window replacing the information of the first link (except eBay auctions, which open a new window with each item clicked on). This way, as you navigate through this site, you will not have to constantly keep closing browser windows. All links to other pages within this site will open in the current window. If a window does not open when you click on a link, check to see if you are running a pop-up blocker, which you may need to turn off in order for the new browser windows to open.
Except when you order Microwave Cooking for One by mail, we do not actually sell items directly from this site. Instead, we have done all the work to find the microwave information you are looking for on the Internet, and consolidated it here at this site. When you click on a link for a product, you will be taken to the site that actually offers the product for sale. In some instances, we earn a small commission from the site you visit. This is how we are compensated for the work we have done to bring the information to you. Thank you for supporting this site by making your purchases via the links you click here.
Copyright © 1986, 2000-2012 Marie T. Smith and Tracy V. Grant, All Rights Reserved

[Home Page] [Site Directory] [Microwaving Tips] [Contents & Recipes] [About the Author] [More Recipes] [Shopping for Utensils] [Dinnerware] [Glassware] [Pantry] [Goodie Basket] [Order Online] [Order by Mail] [Links]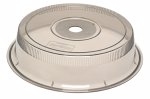 Nordic Ware Microwave Plate Cover — Concentrates heat around food and protects microwave oven against splattering!

This Page Last Modified On 04/06/12