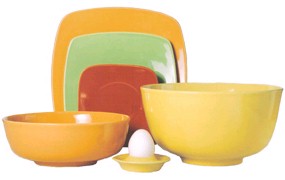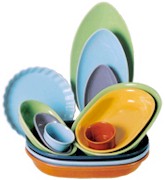 sengWare. Colors. Design. Quality.
Each product in the sengWare line is an expression of distinction, independence and style. sengWare's unique shapes and sizes provide the products that fit your every need, for everyday or that special day. sengWare's high firing temperature and long firing period results in stoneware that is durable and chip resistant. Absolutely safe to use from freezer to oven to table, microwave and dishwasher.
sengWare is a Seattle-based company that launched a fresh line of quality stoneware. Their passion is about celebrating creative design and individual expression. sengWare introduces clean, innovative products that communicate a casual yet sophisticated style and holds design and quality above all else. Their mission is to transform everyday products that everybody uses to everyday solutions that everybody loves.
sengWare is about hosting the creative process! Seeking out and exploring trendsetting design and relating that to the human experience. Working through that process in the creation of their collection, they combined comforting and reassuring colors with organic shapes to create bold and expressive products that enhance your unique experience. They created this line for the home chefs and restaurateurs with the idea that it would empower the individual to move beyond the standard and think outside the box.
On March 4, 2011, the owners of sengWare announced that the company had officially gone out of business. Therefore, if you are looking for replacement pieces for your existing collection, please use these pages to locate those items.
sengWare's table essentials features exclusive color glazes which hint at the past, while still remaining modern and contemporary. The line consists of many different stoneware accessories which are available in the same unique and dazzling colors.
The possibilities are endless with your sengWare collection. It's so versatile that you can change from classy and sophisticated to trendy and hip, by mixing and matching the colors in the collection. Whether you're entertaining a crowd or planning an intimate dinner for two, your sengWare reflects your personality and the ambiance you want to create. Mix and match to fit your lifestyle: