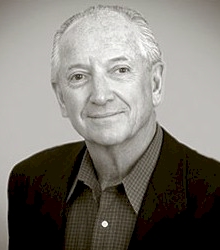 Michael Graves
In a line-up of contemporary architects, Michael Graves certainly can be counted among the heavy hitters, such as Robert Venturi, Frank Gehry and Charles Gwathmey. But the traditional concept of "architect" is perhaps too narrow a classification to describe Graves' appetite for design. While his colleagues might be called building specialists, Graves dubs himself a "general practitioner." Given the chance, he'll sketch furniture, umbrellas, wallets, wall clocks — you name it, and Michael Graves has probably given his spin to it.
The internationally known architect and Princeton University professor has become almost a household word — not just for his architecture, although his work, (including the Swan and Dolphin hotels in Disney World), are by no means unknown.
No, Graves has delved into product design with an enthusiasm worthy of Martha Stewart. And like the doyene of the fashionable living scene, when Graves puts his name on something it gains instant cachet.
Graves blends classical allusions and whimsy. He refines an idea to its essence and then adds a distinctive stroke. It's this educated eye and sense of humor that have made him popular. The list of items he's put his mark on runs the gamut from the unusual to the mundane: charm bracelets, kitchen timers, frames, lamps, personal organizers, vases, t-shirts, salt and pepper shakers, china, book ends, weather vanes, and tuxedo studs are just a sampling ... Learn More Here.
Michael Graves Designs for Dansk