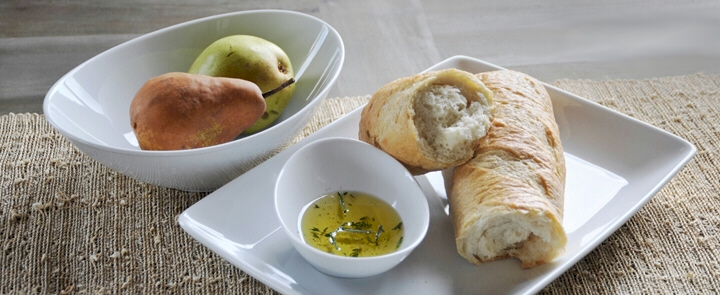 Caring for Your Oneida Dinnerware
Earthenware, Stoneware, and Porcelain: These Oneida everyday dishes are easy to care for and most pieces are both dishwasher and microwave safe. You may want to wash oversized platters or more delicate pieces by hand. Always use a gentle, non-citrus detergent. Use care when loading the machine so that no piece can rub or bump against another during the wash cycle. Allow your dinnerware to dry and cool completely before removing.
Hand washing: fill a plastic tub or sink with gentle dish soap and lukewarm water. Use a soft brush or dish cloth to remove stubborn food. Rinse with fresh, lukewarm water. Thoroughly dry with a soft cloth or towel. This is the recommended method by not always practical.
In the Dishwasher: Rinse each piece to remove any acidic food particles. Use care when loading so that no piece can touch or bump into another during the wash cycle to avoid chipping. Choose a low-heat or no-heat setting. Allow to cool completely before removing from machine.
Tips:
Place a paper towel or napkin between each piece when storing to avoid scratch and scuff marks.
Place the more fragile pieces in top rack of the dishwasher.