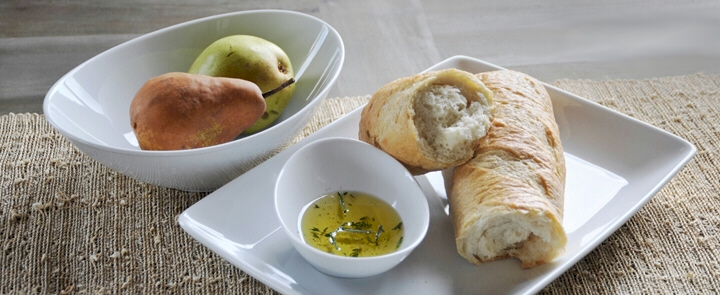 Oneida Dinnerware
Oneida Ltd. was a privately owned company founded in 1848 that originated in a utopian community established in the mid-nineteenth century. The Oneida Community was a religious and social society founded in Oneida, New York, by John Humphrey Noyes and his followers. The Oneida Community was founded on Noyes' theology of Perfectionism, a form of Christianity with two basic values, self-perfection and communalism. The Oneida Community canned fruits and vegetables and made traps, chain, traveling bags, straw hats, mop sticks and sewing silk. Eventually, the Oneida Community members began making silver knives, forks and spoons as the Oneida Silversmiths. The company grew into one of the world's largest marketers of stainless steel and silver-plated flatware. In the late 1990s Oneida began marketing dinnerware and with the acquisition of Sakura in 2000 expanded further into the dinnerware market.
In 2011 Oneida was acquired by Monomoy Capital Partners that had previously acquired Anchor Hocking in 2007. In 2012 both companies were integrated under the EveryWare umbrella.
The Current Oneida Patterns
The following patterns are considered current Oneida patterns. As you can see, there aren't very many. More patterns are now being produced under the Anchor Hocking brand name.

Discontinued Oneida Patterns
Accidents happen and when a piece of your favorite Oneida dinnerware breaks, it can be frustrating trying to find a replacement when you discover that your pattern has been discontinued. To help you with your search for replacement or additional pieces for your Oneida collection, we have created this catalog of the discontinued Oneida patterns. Just bookmark the page for your pattern, and check back once a week for new listings to add to your collection.
Did we miss your Oneida pattern? We'll be happy to create a page. Just post your request at our Facebook Page.