The Pantry
What good is microwave cooking without food? We all have memories of that special treat we had as a kid or you have acquired a taste for some gourmet delicacies. Maybe it was something your Italian grandmother used to make. Can't find it at your local grocery store? Try looking at one of these online sites. From your morning coffee to a fabulous dessert to top off your evening meal, and everything in between, we've found some great sites to tempt your palate!
Please visit Ingredients in the Microwaving Tips section for tips on shopping and storing ingredients, especially when cooking for one!
Amazon — When you think about shopping for groceries, your first thought is probably not to look at Amazon. In recent years the online retailer famous for selling books now offers a wide assortment of food that you can have delivered to your front door.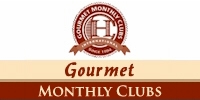 Gourmet Monthly Clubs — What's your guilty pleasure? If it is beer, cheese, chocolate or wine, indulge your passion by subscribing to one of this fantastic monthly Gourmet Monthly Clubs.
Hale Indian River Groves — Hale Groves is fortunate to have a special combination of rich soil, ample water supply, and moderate climate — very rarely reaching a freezing temperature. All this, combined with modern grove management, are contributing factors that make Hale Groves' oranges and grapefruit the juiciest and best tasting you will find.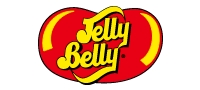 Jelly Belly Candy Company — is the foremost creator/supplier of gourmet jelly beans, producing the famous Official 50 Flavors lineup as well as a consistently growing lineup of new beans made with 100% dedication to quality and natural flavors whenever possible. Jelly Belly makes over 100 kinds of candies.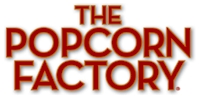 The Popcorn Factory — Since 1979, The Popcorn Factory has been delighting customers with delicious, premium popcorn and impressive, all-occasion gift tins, baskets and towers. In all that time, they've remained committed to bringing you fresh product, unique ideas and above all, complete satisfaction. And they back this guarantee with their Popcorn Promise: You and your recipients must be absolutely delighted! They start with the finest corn grown in the USA and transform each kernel into premium popcorn using 100% corn oil and infusions of the very tastiest flavors. The Popcorn Factory pops over 1 million pounds of popcorn per year, and all of their popcorn is Kosher OU-D.