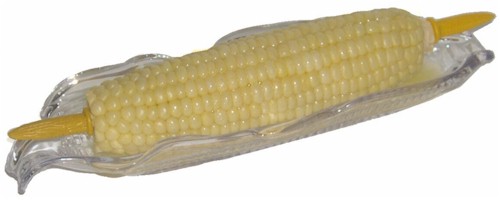 Microwave Vegetables
Below the list of recipes contained in the Vegetables chapter of Microwave Cooking for One, is one recipe for you to enjoy. Take some time and explore the other chapters. Once you've tried a few of the recipes, you'll want the entire collection!
Teriyaki Artichoke
Asparagus
Spicy Baked Beans
Green Beans
Lima Beans
Broccoli
Cabbage
Carrots
Cauliflower
Corn on the Cob (recipe available)
Momma's Eggplant Parmigiana
Momma's Stuffed Eggplant
Stuffed Mushrooms
Mushroom Loaf
Peas
Snow Peas
Momma's Roasted Peppers
Stuffed Baked Potato (recipe available)
Potato with Cheese
Parslied Potatoes
Whipped Potatoes
Rutabaga
Spinach
Squash
Squash Casserole
Whipped Sweet Potato
Candied Yams
Frozen Vegetables

1 tsp. vinegar
3 cups water
Cut off bottom stem and top 1-inch portion of artichoke with sharp knife. Cut off tips of leaves with kitchen shears. Soak artichoke in vinegar and water solution. Lift artichoke out of bowl and shake off excess liquid. Wrap in plastic wrap. Place artichoke upside-down on oven tray or bottom of oven. Cook 5:30 minutes (_____) at 100% power until bottom leaves pull away easily from stem. Place on plate and serve.
NOTE: Cooking times are for a 700-watt oven. For best results with this and any other microwave recipe, please be sure to go to the Timing Section of Microwaving Tips for a complete explanation of timing in the microwave.