The Girls™ by Melissa Gitelman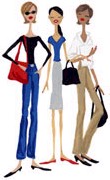 The Girls™ are a series of stylized female characters depicting the leisure passions and hobbies of women. Although many women work, they often identify themselves by the things they like to do for fun, not by their profession. The brainchild of Melissa Gitelman, who previously worked as a manager of product development for Talbots, started her business out of her garage mainly because she wanted to spend more time with her growing family.
Unfortunately, The Girls™ are no longer being produced on products. However, we've saved images of the mugs and are happy to report many of The Girls™ are available for sale at eBay. We have provided current listings at the bottom of this page.
The Girls™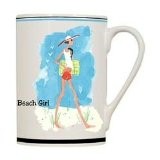 "Beach Girl"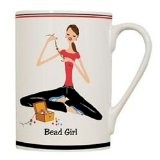 "Bead Girl"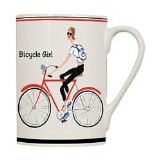 "Bicycle Girl"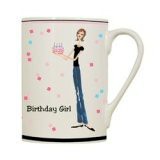 "Birthday Girl"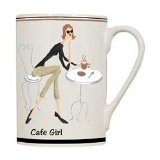 "Cafe Girl"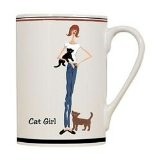 "Cat Girl"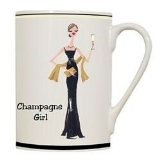 "Champagne Girl"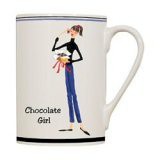 "Chocolate Girl"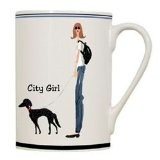 "City Girl"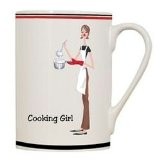 "Cooking Girl"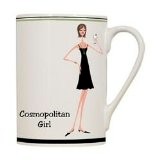 "Cosmopolitan Girl"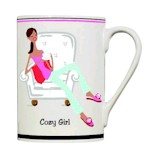 "Cozy Girl"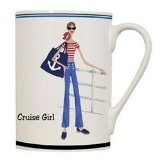 "Cruise Girl"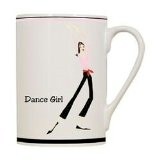 "Dance Girl"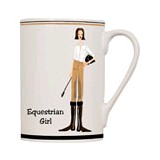 "Equestrian Girl"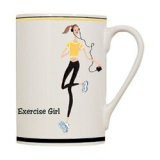 "Exercise Girl"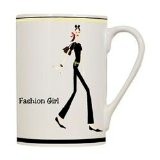 "Fashion Girl"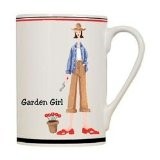 "Garden Girl"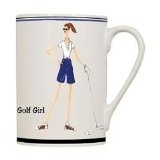 "Golf Girl"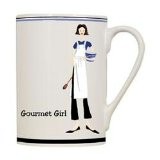 "Gourmet Girl"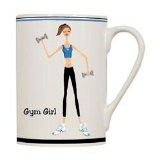 "Gym Girl"

"Hiking Girl"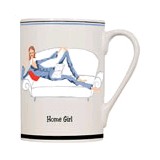 "Home Girl"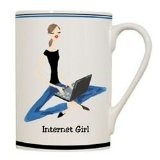 "Internet Girl"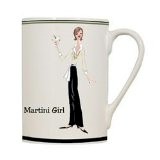 "Martini Girl"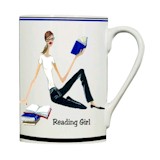 "Reading Girl"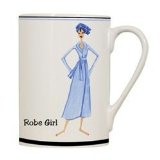 "Robe Girl"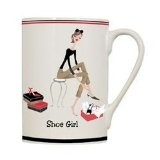 "Shoe Girl"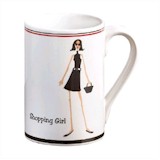 "Shopping Girl"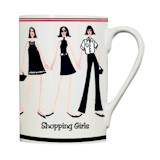 "Shopping Girls"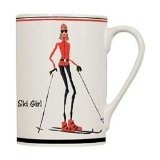 "Ski Girl"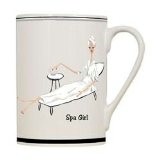 "Spa Girl"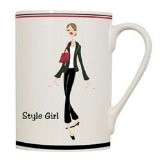 "Style Girl"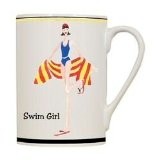 "Swim Girl"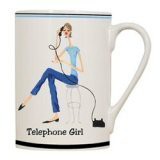 "Telephone Girl"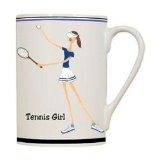 "Tennis Girl"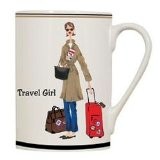 "Travel Girl"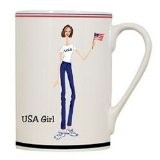 "USA Girl"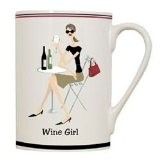 "Wine Girl"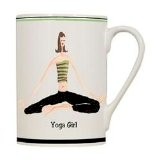 "Yoga Girl"