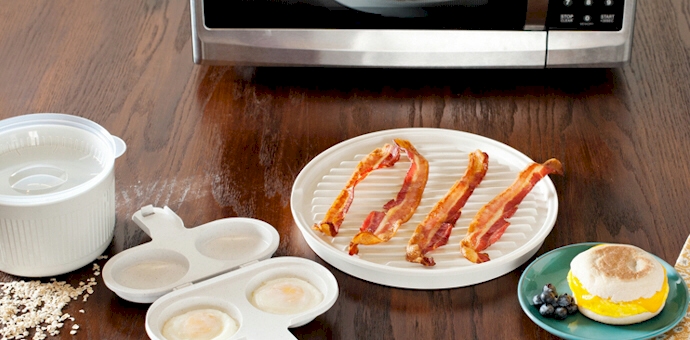 Nordic Ware Kitchen Tools
An inspirational American success story, Nordic Ware was founded in 1946 by a determined wife Dotty and her husband Dave, newly back from the war. With only $500 in their pockets, a few good ideas and a desire to create a business of their own, a humble kitchenware business was launched from the basement of their home in Minneapolis, Minnesota. In the beginning, Nordic Ware offered only a handful of items, all of which were specialty Scandinavian ethnic cookware products — the Rosette iron, Krumkake iron, Platte Panne pan, and the Ebelskiver pan.
Nordic Ware's most famous item is the Bundt pan, which can be found in over 65 million households around the world. Despite a lackluster introduction in the early 1950s, the Bundt pan rose to worldwide fame when it was used to bake a cake that won a national baking contest, and the rest, as they say, is history. As it found its way into the hearts and homes of people everywhere, the Bundt cake has become the quintessential American dessert — one that's become a tradition for so many family celebrations.
Over 65 years later, and not without a tremendous amount of perseverance, Nordic Ware is still proudly manufacturing its products in Minneapolis. Times have changed a bit — those original Scandinavian products have been joined by hundreds of other items ranging from bakeware and cookware to microwave products and grilling accessories. Nordic Ware, a pioneer in microwave cookware, introduced the patented Micro-Go-Round (automated food rotator) and revolutionized microwave cooking as they continue to do with innovative items to enhance the results you get from your microwave oven. The company has grown from two employees to over 350, and their products are distributed across the globe. They're still family-owned, with three generations involved in the business.